Deciding on the best home care option for you or your loved one is a big decision. To help you navigate the difference between in-home care and assisted living, we've rounded up the benefits of each.
Both home care and assisted living options have unique pros and cons. Which you choose will depend a lot on your needs.
We'll go over everything you need to know about senior home care options and how each differs. Let's get started finding the right care plan for your family.
In-Home Care Explained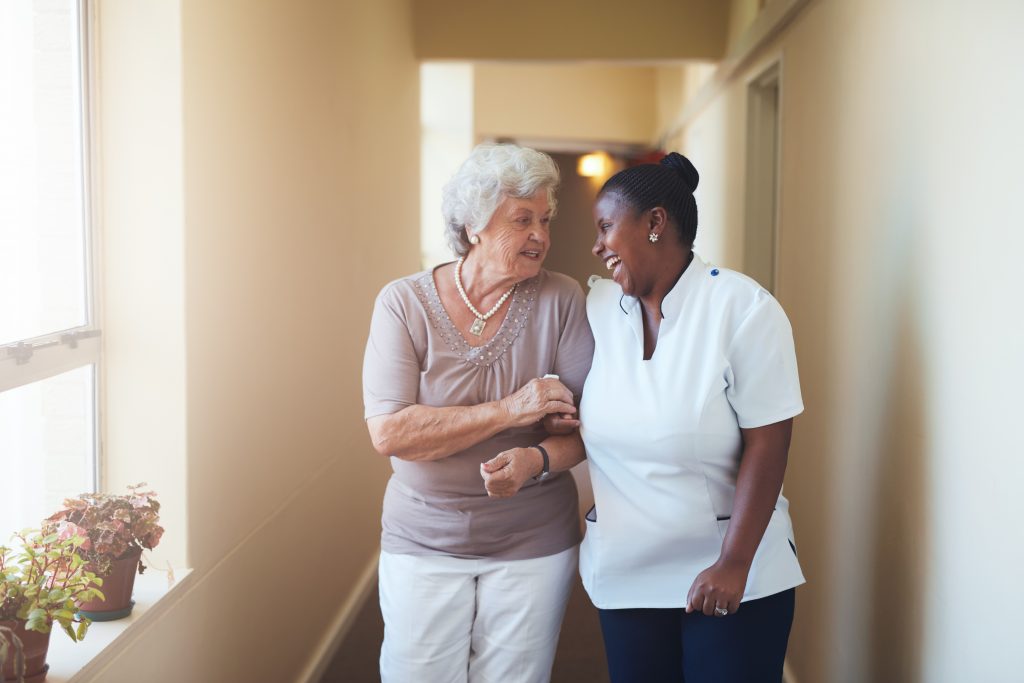 In-home care services are quickly growing in popularity. One of the biggest reasons is how long we're living. With greater life expectancies comes the need for more extended periods of assistance as we age.
With in-home care, you or your loved one can receive a wide variety of services. Whether it's companionship, driving, running errands, or more precise medical attention, in-home care can be fully customized to meet your needs.
In-home care offers personalized attention for people who want to stay in their own homes. When family and friends are no longer able to meet their care needs, in-home care helps to fill the gaps.
Unlike assisted living or nursing home facilities, your loved one gets to stay in the comfort of their own home. In addition, they'll receive all the personal attention they need.
Home Care vs. Assisted Living
While assisted living communities are an excellent fit for some, they may not work for everyone. In certain facilities, specialized medical care isn't provided, for example. Assisted living facilities also don't offer all the comforts and memories you have at home.
With home care, you'll be able to have the help and care you need while still allowing you to stay at home with a loved one. For example, if you have a spouse or partner, it can be incredibly challenging to live apart from them.
With an assisted living facility, your spouse won't be able to live there with you. Home care means you stay living in your home, and your care providers come to you. With home care, you can also customize the level of care you need.
Benefits of Senior Home Care
The benefits of senior home care are almost endless. Not only do you get to stay in your own home, but you also get to create a care plan that evolves with your needs.
Let's say you or a loved one has just undergone surgery. Instead of staying in an assisted living center, they can receive transitional care at home.
As a person ages or a disease progresses, their needs change. What starts as companionship and help around the house could turn into more medical-based care.
You can have help with housekeeping, grooming, meal prep, errands, and supervision. They will also help with bathing, walking, dressing, using the bathroom, and medications.
With home care, your providers can help bridge the gap between nurses, doctors, family, and care providers. You'll also receive patient advocacy and education.
In-home care providers can teach families how to sort medications. They can also assist with doctors' visits and help coordinate care plans. You're able to customize the exact help plan you need.
Benefits of Assisted Living Facilities
Assisted living facilities often come with specialized care. Let's say your loved one has dementia, there are memory care facilities designed for this type of care.
In terms of the number of care providers, you'll also have the benefit of a large team. If a caregiver gets sick or needs a day off, there are other providers available to help.
When it comes to costs, assisted living facilities can be more cost-effective if you or your loved one needs around the clock care. Depending on the type of care you need, you'll want to weigh the pros and cons of both to see, which makes more sense for you.
Choosing Home Care or an Assisted Living Facility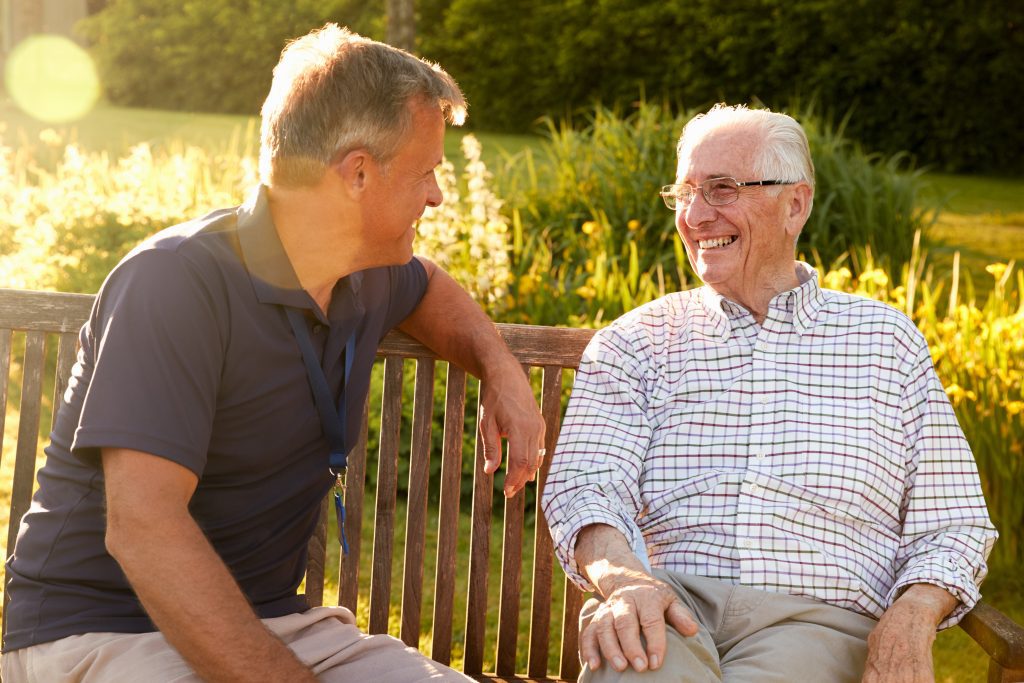 Choosing the type of care you need isn't an easy decision. It can be hard to convince a loved one they need help. Thankfully, home care can help people feel more independent.
Your loved one gets to stay in their own home, surrounded by their belongings and family. They also get much-needed help around the house. You all will have more peace of mind knowing they are safe and well taken care of.
If you're having a hard time finding a facility, a consultation can help you weigh the pros and cons. They can also help with the transition between living at home and moving into an assisted living facility.
After your consultation, you'll be able to determine which care solution is right for you. At-home care is an excellent option for those who want to stay in their home and maintain some independence. An assisted living center is another great resource when it isn't feasible for you or your loved one to stay home.
Making the Call
Deciding between home care and outside options isn't always easy. Thankfully, working with a professional senior care specialist can help ensure your loved one gets the care they need.
Whether it's at home or in an outside care facility, Care Partners can help you find the best fit for you and your family. To get started with your complimentary assessment, fill out the contact form here.