Many different issues can make getting older very difficult for individuals. Physical and cognitive health can decline, leaving people who were once very independent in need of care and assistance.
Many people in our country have fallen into the role of being family caregivers.
Caring for the older adults in your life is an incredibly noble task, though it can come with many challenges and its fair share of frustrations.
Let's take a look at seven helpful tips for caregivers of seniors.
Tips For Caregivers: Be Prepared For Change
As your parents or other family members grow older, one of the most challenging aspects is how much your loved one might change over time. It's essential to work on understanding that this is normal. Understanding inpatients are necessary to deal with the drastic changes that might occur.
Ask For Help When You Need It
It can be a full-time job to take care of elderly senior citizens. If you need help, don't be afraid to reach out to your siblings, relatives that live nearby, or professional caregivers in the area.
Take Care of Yourself
One of the most important things for you to do during this time is to take care of yourself. Make sure that you are giving yourself time away from the role of being a caregiver. It can be easy to feel guilty taking time for yourself, but it is necessary to stay on top of your own physical and mental health during this time.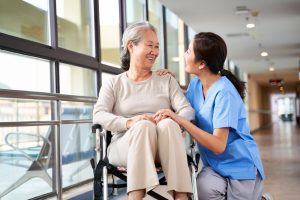 Keep a Daily Schedule
One of the most crucial caregiver tips for Alzheimer's patients is the necessity of having a daily schedule. Waking up and going to bed should occur simultaneously every day, and mealtime should always be consistent.
Maintain a Safe Home Environment
Another essential task that senior caregivers must undergo is ensuring that the home environment is safe for your elderly loved one. You want to make sure that there aren't loose rugs or any clutter that could cause them to trip and fall.
You might choose to install grab bars and handrails in the bath or shower, next to the toilet, and the long stairways. Ensure that the lighting is adequate in the home, particularly around furniture, stairs, and recessed areas.
Each year, one out of every four adults that are older than 65 years old takes a fall. This is why it is so vital to ensure that the home environment is safe.
Is It Time to Think About In-Home Supportive Services? We're Here to Help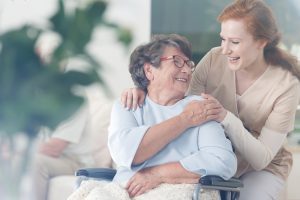 These tips for caregivers of seniors can help to ensure that both you and your family stay mentally and physically healthy during this time of change in your life.
At Care Partners, we are here to help bridge the gap in healthcare. If it's time for you and your family to start thinking about receiving home care assistance for an elderly loved one, we are here to help. Contact us today for a complimentary assessment or any other questions that you might have about our services.