When taking care of an elderly loved one, ensuring their safety and happiness should be your top priority. That's why choosing the type of care service for them is both a responsibility and a challenge. Luckily, there are lots of agencies providing both short-term and long-term care for older people. 
Your options would likely include nursing homes, a home health aide, or family caregiving. You can also look for viable home care services in Orange County. 
Why Home Care Over Other Care Options?
According to AARP, about 90% of older adults in the United States prefer to live in their homes for as long as they can. While this warrants some adjustments in living conditions, it helps maintain a good lifestyle for your elderly loved ones. Here's what it brings to the table.
Familiarity and Comfort
For people who are growing older, there's no place like home. Take note that moving from one environment to another causes physical and emotional stress, regardless of one's age. It's never easy to adjust after being accustomed to living in a certain place. This, of course, applies very well to seniors. Providing them with proper home care preserves the state of feeling safe, secure, and happy.
Engagement with Family and Friends
While it's nice to be acquainted with different communities, the ease of being around family and friends is much preferable. Moving out of the home entails distance between loved ones, and this may cause distress. Home care allows the opportunity for seniors to maintain close relationships while receiving the support they need.
More Room to Live Independently
Living on your own terms is often more empowering than being constantly monitored—even for well-intentioned reasons. A nursing home may be beneficial in many ways, but it can limit freedom and movement. By staying at home, they don't have to compromise their independence at all times. This can even contribute positively to their mental health.
Allowance for Personal Care
There are many ways to care for elderly loved ones depending on their circumstances. Of course, other factors, such as medical needs, are also considered. Home care gives you the ability to customize an older adult's care plan. Whether you consult a family member or a home health aide, you'll have more freedom to explore the best way to care for your loved one.
How to Secure Elderly Home Care Services in Orange County
Home care services are becoming increasingly popular—and for a good reason. Older people prefer the comfort of their own homes since it's warm and familiar. But, of course, home care requires some effort on your end, too. Consider the following in mind so you can find the best home care services in Orange County.
Reach Out to Local Social Workers
Adjusting to home care isn't as physically taxing as movement, but it can still take a toll. This may be true for both a senior and other family members. Luckily, there are professionals who can help you with the process. You can start by seeking resources from organizations such as Area Agency on Aging or your local area agency.
Social workers are trained to deal with more vulnerable communities, including the elderly. When you need assistance with challenges that range from physical to emotional, a respective social worker can ease the course for you or your loved one.
Connect with Geriatric Care Managers
One of the most important things you can provide your loved one is adequate support. You may have the capacity to offer emotional care and basic help with tasks, but it's understandable not to be available 24/7. Plus, seniors may have special needs that require special attention. If you find yourself being anxious over things you don't have the capacity or knowledge for, consider seeking geriatric care managers. 
Geriatric care managers are sometimes called "professional relatives" due to the extent of their engagement with older people. They may be trained nurses, aides, or social workers who tend to special needs. Their responsibilities range from taking care of a senior's physical challenges to social or emotional concerns. At times, they will communicate with you about your loved one's troubles. 
Look for a Good Home Care Agency
When things get overwhelming, it's wise to seek the help of a home care agency. Unlike hiring individual professionals, an agency will be able to take on almost every aspect of home care. They will be the ones to assess the needs of an older adult, and they can even develop a care plan that fits them. 
Aside from companionship, a trusted home care agency will make arrangements to improve a senior's quality of life. The care plan may include aid for daily tasks, such as driving to and from appointments, or helping meaningful plan events with family and friends. They might also be responsible for light housework and physical activities. 
If your elderly loved one is suffering from diseases (such as Alzheimer's and dementia), some home care agencies have the bandwidth to provide more medically inclined services. Be sure to check in on the most viable services in your area.
Preparing Your Loved Ones for Home Care
Opting for home care entails patience, dedication, and the willingness to make some changes in your own lifestyle. Thankfully, seeing a loved one happy and well-taken care of is genuinely rewarding. Here's how you can maximize the prospect of home care.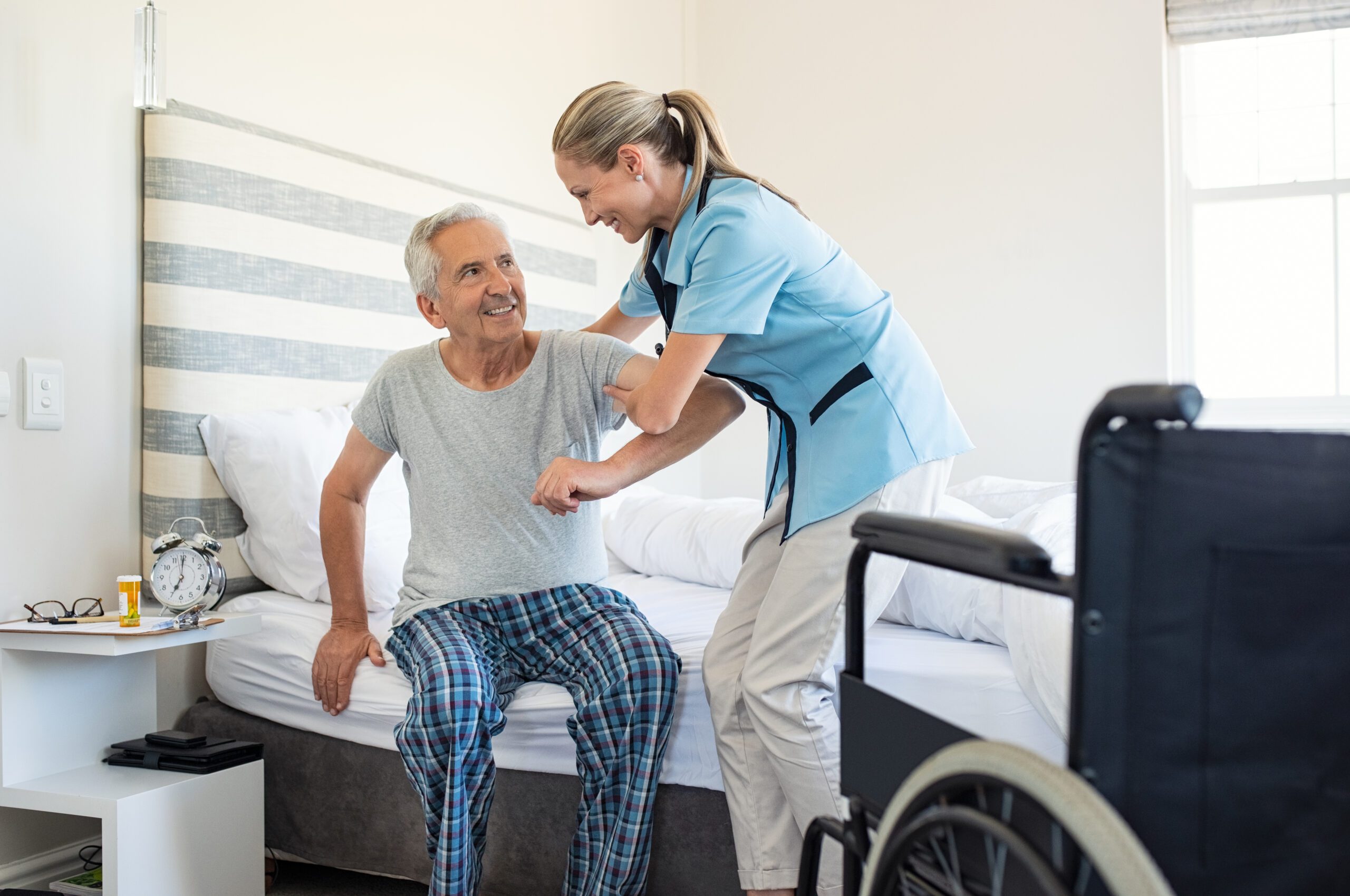 Make Adjustments to Your Home
Since seniors may develop physical challenges over time, you have to make your space more comfortable and risk-free. For instance, lighting around the house may need some improvement. You can also install safety features in accident-prone areas such as bathrooms or kitchens.
Give Them Time to Adapt
A lifestyle shift takes time. This is especially true if you're introducing geriatric care managers, social workers, or other new people into an elderly loved one's life. They may have a hard time adjusting to active help and companionship. 
You can help achieve balance by boosting their sense of independence. Give them activities on their own or hire programs that allow them to do isolated daily tasks (such as Meals on Wheels). With time, you'll see that they will be accustomed to home care services.
Be Mindful of Their Mental Health
Physical health is extremely important, but so is mental health—especially since aging can be accompanied by distress. Listen to your elderly loved one's concerns attentively. Make sure to be there for them through every step so that they don't feel like they're going through challenges alone. Keep them busy, secure, and comfortable to help them achieve much-needed peace of mind.
Trust Care Partners for a Home Care Service in Orange County
Home is where the heart is—and that's why a home care service is ideal. Taking care of an elderly loved one requires patience and dedication. Fortunately, you can lift a tremendous weight off your shoulders when you hire an agency for home care.
See why Care Partners is a trusted home care service in Orange County. We offer home care, consultations, and other helpful benefits for seniors. Talk to us through our Contact page or give us a call at (888) 336-7761.