Budgeting for senior care costs can be extremely difficult for seniors and their families. Pressure is compounded by the fact that, in many cases, elderly family members haven't set aside enough funds for their retirement years nor for the physical and health care costs associated with aging. Whether considering home care services or assisted living, families need to understand the various costs and how to budget properly for them. In this post, we'll explore a senior care cost guide, helping you understand the different services available and how best to budget for those services. Let's get started!
Assessing Your Dependent's Financial Needs
When it comes to assessing your dependent's financial needs, there are a few important questions that must be asked. The first is whether or not the dependent will have enough money to cover their essential costs of living—food, housing, and medical expenses. It's important to consider whether the senior will have additional costs such as transportation, recreation and entertainment, health aids, and adequate long-term care insurance.
Assessing current financial needs can also involve analyzing financial stability and retirement income. Depending on individual circumstances, this may include factors such as employment income, pension plans, investments, insurance payments, Social Security benefits, and other forms of government assistance. Knowing these details will help inform decisions about how much support the dependent will require for their senior care needs.
Additionally, healthcare costs should be taken into consideration. Senior care services often come with one-time expenses (such as home modifications) and recurring fees (such as care fees). Estimating these costs can help families determine if their existing financial resources are enough to cover them or if they need supplemental income or a new insurance plan to fill in any gaps.
By thoroughly understanding your dependent's financial situation, you can make informed decisions about budgeting for their care needs now and in the future. Now that we've gone over the steps for assessing your dependent's financial needs, it's time to transition our focus to understanding how these needs fit into short-term and long-term plans for assisted living or home care services.
Assessing and Planning Ahead for the Costs
When assessing and planning for senior care costs, the key is to be proactive. AgeSmart Community Resources states, "Planning in advance for the cost of long-term care gives your family time to choose the best payment options and services tailored to your needs while reducing the stress of making decisions in a crisis." Identifying the type of resources available beforehand and considering as many potential scenarios as possible will minimize surprises and maximize financial security.
For instance, if you live in the United States, there are likely programs such as Medicaid or Veteran's (VA) Benefits that can provide much-needed financial assistance. While these typically have specific eligibility requirements that must be met in order to qualify, they can make a big difference when trying to cover some of the most expensive long-term care costs. It's also important to research any local or state-wide public assistance programs that may apply to your situation, as these can sometimes be easy to overlook.
At the same time, it is equally important not to lean too heavily on social welfare programs or insurance policies alone. If you have existing assets such as investments or real estate holdings, it's often a good idea to start relying on those resources before dipping into other non-traditional income sources. Taking an inventory of all available resources and creating a plan for how each type might fit into your budget can ensure that you are fully aware of all the options before making any major decisions regarding senior care costs.
Once you have taken stock of potential resources and worked out a budgetary plan that works for you and your dependent, it's time to look at insurance coverage. Federal and private health insurers offer coverage for certain types of eldercare services depending on individual circumstances. Understanding the scope of these policies and what sort of deductibles may need to be taken care of out-of-pocket is essential when deciding the best course of action when seeking long-term care.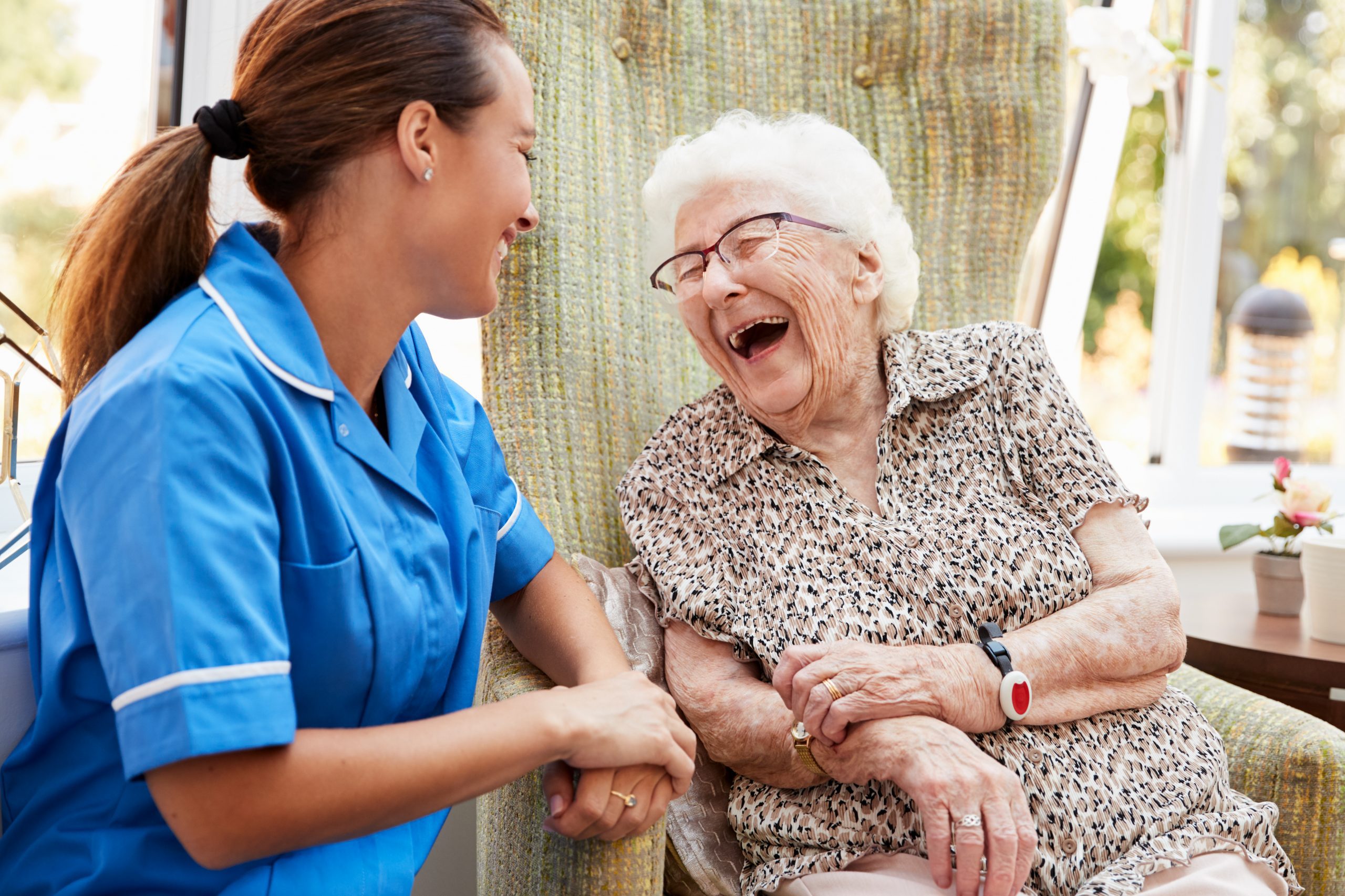 Understanding Insurance Coverage
When assessing a senior's care costs, it is important to understand the service and financial coverage options available through insurance. Medicare, Medicaid, private health insurance companies, veterans' benefits, and long-term care insurance may cover some or all of the costs associated with senior care.
Each type of coverage has its own guidelines, so potential policies should be explored thoroughly and researched carefully to ensure they cover needs specific to the individual situation. It is also important to remember that some coverage may be temporary or intermittent, meaning additional out-of-pocket expenses may need to be planned for in the long term.
For those without access to any type of insurance coverage, there are other options available – such as support from local organizations – to help offset costs. Exploring these options early on can help families best prepare for any financial roadblocks they may face down the line.
Assessing what is available through insurance is necessary when planning for senior care. By understanding any available coverage and resources, families can better understand their budget and get an accurate sense of what cash outlay will be needed to provide the necessary care for their senior loved ones. With a clearer vision of their finances, individuals are now prepared to plan effectively for the estimated cash outlay costs that might come up and develop an appropriate budget accordingly.
Estimating Cash Outlay Costs and Budgeting
After understanding the insurance coverage that is available to cover costs associated with senior care, it is important to begin estimating what cash outlay costs may be necessary to finance residence or home care services. Two opposing viewpoints should be considered when budgeting for a senior care program. On one side, some people argue for fiscal discipline and an emphasis on saving as much money as possible to minimize any out-of-pocket expenses. The opposition argues in favor of obtaining access to the highest quality care, regardless of cost. This can be beneficial when considering the physical and psychological well-being of a senior who requires professional care.
When budgeting for senior care services, it is vital to compare available options and understand their associated cost structures. Options could range from personally hired help with an hourly rate, accessing government subsidies for nursing home visits, utilizing online resources for caregiving advice, or many other possibilities. It is also important to remember that estimated costs can vary greatly depending on city location, living facility size, premium amenities desired, or specialized equipment needed.
It is best practice and recommended to calculate conservative estimates prior to selecting a course of action, as expenditures generally tend to increase over time due to inflation rates and other changes in market conditions. Ultimately, budgeting for a senior's need for care requires considering both immediate and future costs and weighing each option's benefits and drawbacks. Doing so can help families make knowledgeable decisions about how best to pay for services as they navigate through this often challenging process.
As families and individuals search for reliable information surrounding senior care service options and understand the cost structure of each one, community resources should be consulted next to explore the best available long-term solutions.
When determining if senior care is necessary, it's also important to consider community services. Community options provide seniors with socialization and activities to help them stay engaged and perform daily tasks. They also offer a cost-effective option for short-term care instead of expensive at-home or nursing home care. Some families find these programs the perfect solution for meeting their loved one's needs, while others may not be the right fit due to limited flexibility or access.
Community services vary greatly in value and therefore aren't always easy to compare without more information. For instance, adult day programs typically include meals, health screening, recreational activities, and supervision by licensed staff members—but some may offer transportation services, physical therapy programs, and even medical treatments like IV fluids and dressing changes. Additionally, adult day centers often require fees on a sliding scale since they're structured like a healthcare provider, although some may accept Medicare or Medicaid coverage.
Another popular senior care service is respite care, which provides families with temporary relief when caregivers need a break from around-the-clock monitoring or simply need help managing the demands of long-term dementia or Alzheimer's care. Like adult day centers, respite care options differ significantly in terms of pricing and availability—but many organizations offer overnight or extended weekend stays for short periods. Other community services might include meals-on-wheel deliveries, group meals bought from an area restaurant, or home visits from volunteers who can provide assistance with basic activities like shopping and light housekeeping.
Overall, when weighing community options against other forms of senior care, it's essential to consider all the factors involved—including costs (which are sometimes hidden), safety considerations (particularly within regular transportation), and the quality of the overall facility. When done correctly, though, community services can be invaluable for busy caregivers looking to balance their responsibilities while providing quality eldercare services.
While exploring these community options may seem daunting initially, doing your research will help ensure your family makes the best decision possible. The next step in this guide takes a closer look at home care providers and how to find an appropriate match so you can better assess if at-home assistance may be beneficial for your elderly loved one.
Home Care Providers
When it comes to senior care services, home care providers offer a wide variety of services in the comfort of seniors' own homes. Home care providers are typically companies or individuals that provide services such as house cleaning, meal preparation, personal hygiene assistance, and transportation for doctors' appointments. In many ways, home care providers can help seniors remain independent within their own homes despite their medical needs.
Hiring a home care provider may be too expensive, especially when multiple services are needed. For instance, if a senior needs regular meal preparation and assistance with bathing and dressing, hiring an individual or company to provide those services may not be cost-effective. On the other hand, other individuals believe that having a home care provider is beneficial because it allows seniors to remain home while getting the help they need. Additionally, having a dedicated caregiver often results in a better quality of life for seniors who need multiple services. Furthermore, research has shown that having the same caregiver on a regular basis can increase communication between the caregiver and senior because there is already an established level of trust.
Regardless of one's view on home care costs, it is important to remember that proper planning is needed when utilizing home care providers. By having a detailed budget in place along with proper information about available community resources, seniors can make informed decisions about which type of senior care service is best for them and how to successfully pay for it. With this information in mind, let us now focus on understanding what community eldercare centers offer.
When considering assisted care for seniors, another option to consider is a community eldercare center. These centers provide various services, including health management, social interaction, physical activities, and advocacy services that help improve the quality of life for older adults. They are typically staffed by professionals such as doctors, nurses, social workers, and recreation therapists. The benefits of attending a Community Eldercare Center include improved physical and mental well-being, access to friendly staff members providing support and assistance when needed, and helping seniors maintain their independence for longer.
On the other hand, there are some drawbacks to attending such centers. Community eldercare centers can be expensive due to fees for tuition or transportation. Accessing these services may be difficult for someone with limited financial resources. Overall, community eldercare centers offer an important way to ensure seniors get enough support and assistance while maintaining independence.
When discussing care options for an aging loved one, it's important to explore all available options before making a final decision. Numerous alternatives outside of dedicated home care providers and community eldercare centers may provide the necessary support while being cost-effective. Next up in our guide: understanding these alternatives and how they can help meet a senior's needs while remaining within budget.
Alternatives to Institutional Help
When deciding on long-term care for a senior, there are many alternatives to institutional help. Costs and quality of life will be factors to consider when making this important decision.
Living in their own homes is the most desirable option for some seniors. This means they can stay close to family and friends, care for the home they've built up over the years, and maintain their independence. With the right aid, seniors can be well-supported while avoiding institutional care altogether. Caregivers can provide in-home services such as meal preparation, transportation, and assistance with medications, errands, and doctor's appointments.
Another alternative to institutional care is community eldercare centers. These centers provide seniors with a more social environment that mimics the lifestyle of an assisted living facility. Seniors have the opportunity to interact with other people in similar circumstances, often taking part in activities like yoga classes and movie nights. In addition to social activities, these programs offer transportation services, help with routine tasks like shopping or errand running, health monitoring – including access to nurses – and meal preparation.
Those who opt for community eldercare centers also benefit from continuity of care – these programs employ certified staff who establish relationships with seniors and note any changes in their health or condition that might warrant medical attention or special needs. Community eldercare centers may cost slightly more than having a caregiver at home but can provide additional benefits such as low-cost meal plans that are tailored to each senior's specific preferences and dietary requirements.
Ultimately, it's important for each individual situation to take into account any potential risks or concerns that could arise from either option before making a final decision on how best to pay for senior care costs. Ultimately, neither route should be taken lightly; the best way to ensure your elderly loved one receives adequate attention is by researching options thoroughly and consulting with healthcare professionals if necessary.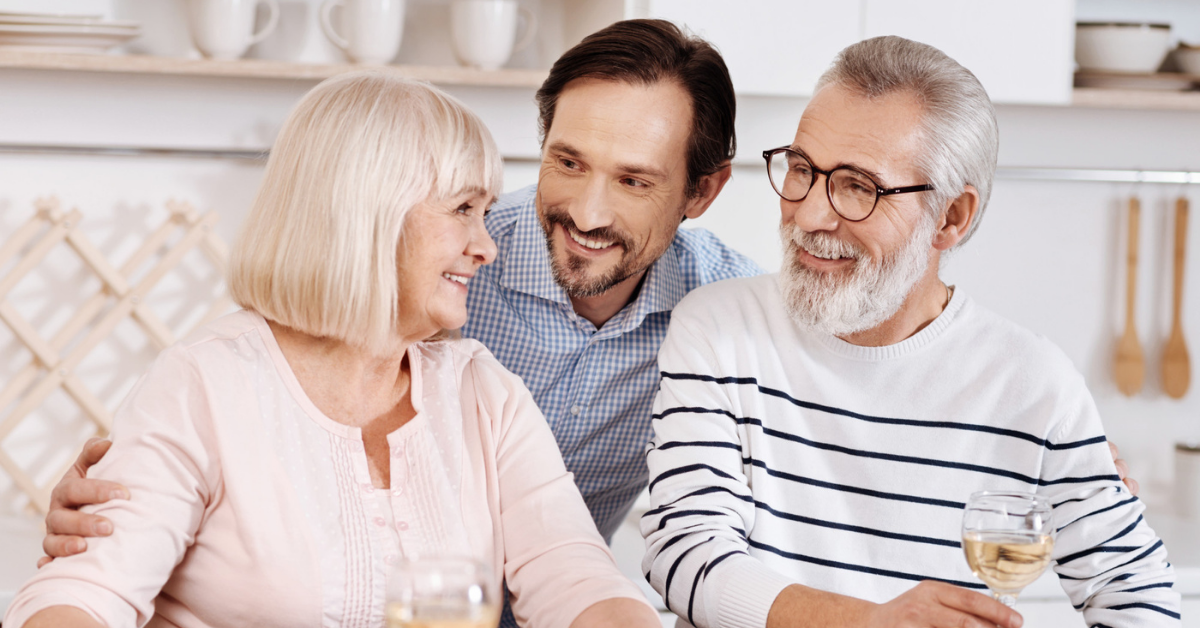 Answers to Common Questions with Explanations
What factors should I consider when evaluating senior care services?
When evaluating senior care services, it's important to consider various factors.
First, consider the level of care you or your loved one requires. Different care options will provide different levels of monitoring and assistance — from basic home health aides to round-the-clock RNs and LPNs. Knowing what kind of services are needed can help narrow down the choices.
Second, factor in cost. Along with the provider's cost, it's important to include any additional charges for services like transportation, medication, or equipment rental into your budget. Insurance and other discounts may also be available, so looking into these options ahead of time is key.
Finally, make sure to do your research and look into any additional services offered by each provider you evaluate. Senior care facilities often offer amenities such as on-site physical therapy, meals and snacks, activities, and more that could benefit you or your loved one's quality of life. Also, consider the provider's reputation, accreditation (s), safety protocols, and preventive measures. By understanding exactly what each provider offers beforehand, you'll be better able to decide which option is right for you.
Is there financial assistance available to help cover the cost of senior care services?
Yes, various financial assistance programs are available to help cover the cost of senior care services. These options range from government funding and veteran benefits to Medicaid-funded long-term care programs. Additionally, several non-profit organizations offer grants, discounts, and scholarships for families with limited income or resources. Additionally, many assisted living facilities offer sliding-scale payment plans for individuals in need.
It is important to research these different forms of financial assistance to determine which programs will best meet your specific needs. A good place to start is by consulting with an elder care specialist or social worker who can provide more information about these programs.