According to the CDC, there are 15,000 care homes in the United States. Thanks to the novel coronavirus, or COVID-19, many senior home residents have become at-risk for the respiratory issues and other terrifying symptoms coronavirus brings. The virus' impact is skewed largely toward older individuals, making those of us with loved ones in senior residences concerned for their well-being.
Additionally, many people have reported being unable to see their parents due to policies put in place to prevent the spread of COVID-19. While these cautions are necessary, it can certainly lead to anxiety and loneliness on the part of our elderly loved ones.
With this in mind, is now the right time to bring your elderly loved ones home? Read on to learn the positives of in-home care versus more traditional care facilities.
In-Home Care Can Be Cheaper
It's no secret that senior homes are expensive. If your loved one requires a high level of care, it is likely that this is quite a costly endeavor.
With in-home care, you can pay by the day for someone to visit or care for your loved one. Depending on the level of care that your loved one requires, this can actually work out in your financial favor.
This can help you, or your loved one, save money during this time. With people being forced to stop attending their jobs or cut back on hours due to safety concerns, a cost differential during this time could pay dividends to your peace of mind.
You Can Limit Your Loved One's Exposure
Although it is likely that your loved one is experiencing some sort of lockdown if they are in residential care, they are still exposed to a plethora of people through the residential care staff and their peers at the home.  This can cause further issues.
While care facilities are limiting the number of people their residents are exposed to, there are still a variety of healthcare and occupational workers going in and out of the building at all times. These people are most likely taking all precautions they can to keep everyone safe, but the risk cannot be entirely eliminated.
Often, people in care homes leave to be hospitalized due to a myriad of age-related issues. In a hospital, they can pick up any number of infections, including COVID, and bring it back to their care home. Even with social distancing measures in place, this can cause widespread outbreaks.
With in-home care, you can limit the number of people your loved one is exposed to. If your loved one needs full-time care, you can even find a partner who can isolate with your loved ones to further minimize exposure to coronavirus.
As this particular virus preys on the elderly, it is important to keep your loved ones as safe as possible during these very uncertain times.
You Can Visit Your Loved One More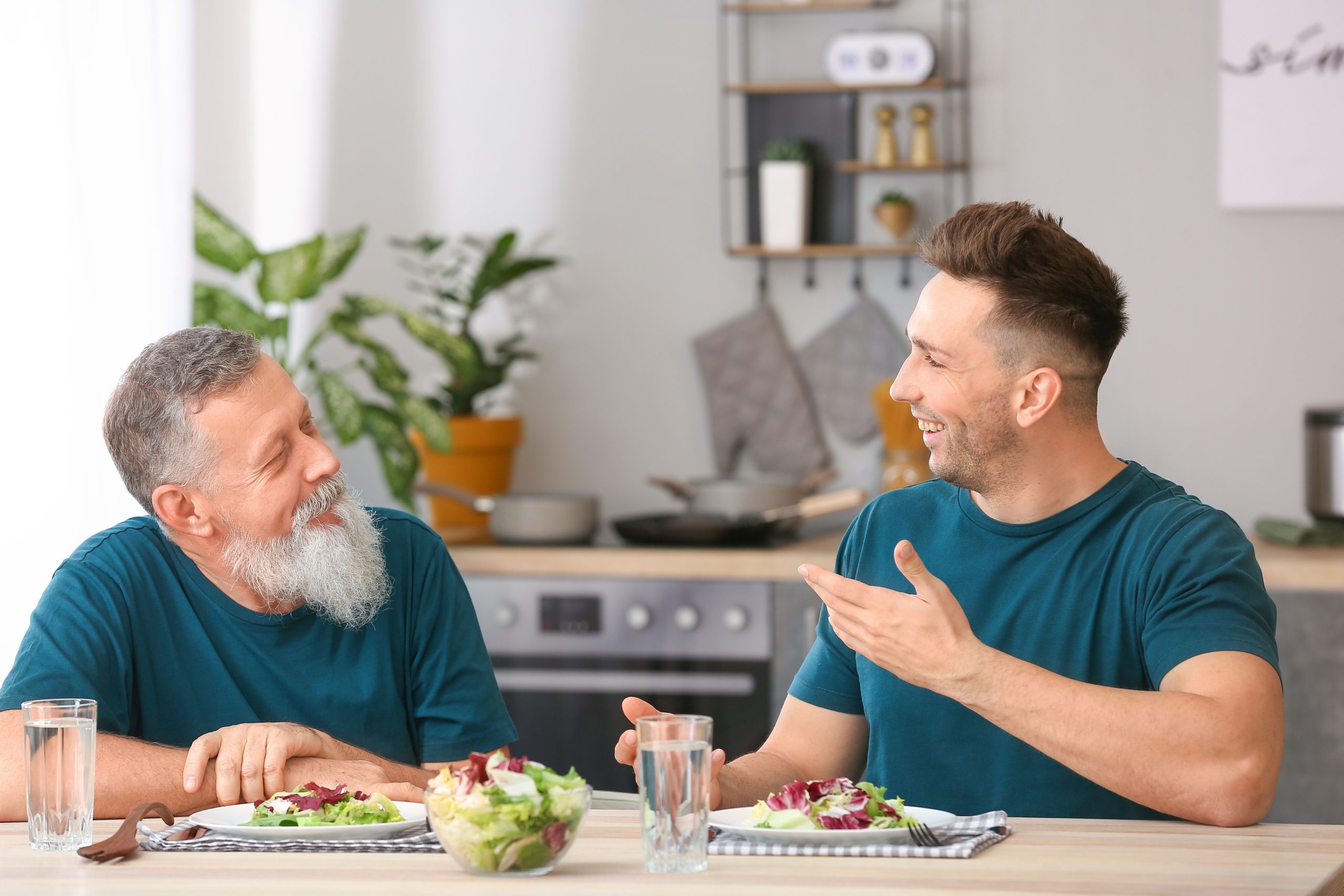 You may wish to quarantine with your loved one or put them in your quarantine bubble. This means that you'll be with them at all times, or only visit them and not go anywhere else.
With an elderly loved one in your home, you will need to take all of the necessary precautions of ensuring that they come into contact with as few people as possible. You must limit your visitors, your delivery services, and your own exposure.
With at-home care, your loved one can self-isolate in safety, and you can pop in to visit them. This will keep their spirits up and allow both of you more flexibility in your daily routines.
If End of Life is Near, You Can Keep Close
Many elderly people end their lives in hospitals or hospices. While this is a relatively comfortable and dignified way to pass away, COVID-19 means family members are cut off from their dying family, as they are not admitted to hospices to keep the infection from spreading.
Being cut off from a loved one who is dying can be traumatic and scary for both your loved one and you. Not being able to be there for them is a challenging prospect for many.
As such, having your loved ones home to pass away is often a much better choice for families during the pandemic. This way, the family can all say goodbye together.
When you bring care home, your family member can be kept safe and surrounded by loved ones in their final days.
Using In-Home Care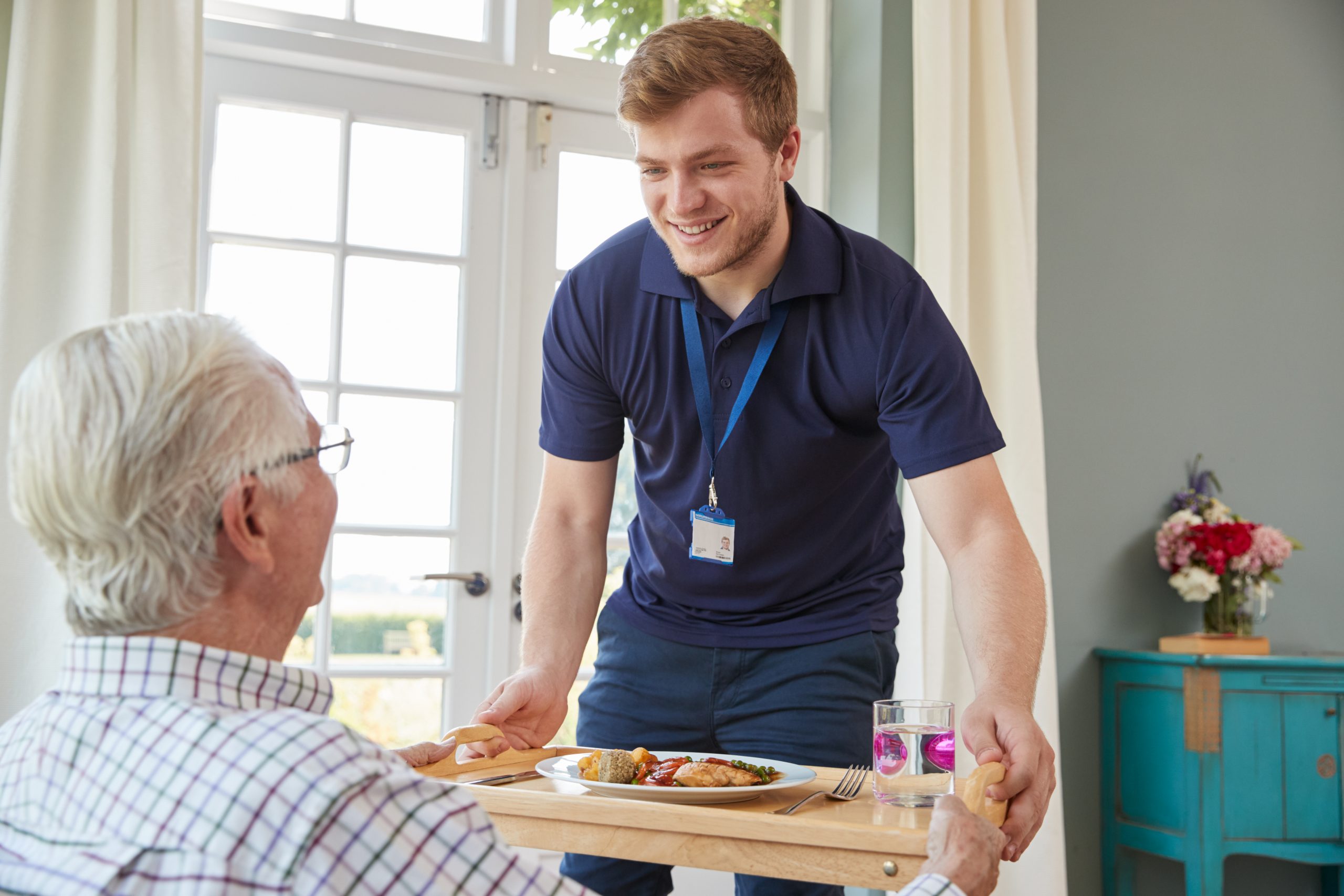 In-home care may be the solution for you to keep your loved ones safe during COVID-19.
If you live in the Orange County area, we're here to help you make the transition smoother. Bringing your loved one home may be a huge team effort, but rest assured, we are ready to roll up our sleeves and join your team as we navigate through the coming months and years.
We also offer consulting in order to allow you to help make the right decision for your family's unique needs. Contact us for a complimentary consulting session.