Choosing the best home care agency can take a lot of research and planning. You want to ensure that you or your loved one is supported with the care and attention they require. However, they are still able to live with a level of independence.
If you have ever wondered about the correct steps to take when choosing a home care agency, this article is here to help. We will inform you how to go about making the right choice for you or your family member. Read on to find out more.
Do Some In-Depth Research
First things first are that you will need to look at some of the home care companies in your area and see what they have to offer. You or your loved one may have specific medical requirements, especially if post-surgery, stroke, or dementia care is needed.
Check which services the home care company offers and whether they are specialists in a particular area. It can be reassuring to know that your chosen home care agency has qualified expert staff and the equipment needed for a comprehensive and all-around level of care.
Make sure you do some critical evaluation of each of the agencies available, don't just take things at face value. Look at some testimonials and reviews of people who have accessed a similar care package that you are looking at and see what they have to say about the services.
Ask for Personal Recommendations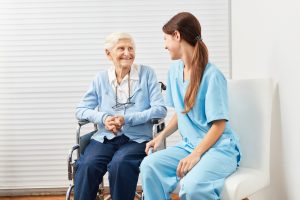 If you have friends or family in similar circumstances to yourself, either needing care or finding an agency for a loved one, ask their opinion on what services they use.
It might be that they can offer insight or guidance that you wouldn't be able to source online. They will have their personal experiences and will be able to recommend an agency that is suitable for you.
You may also be able to link up with different aging charities in your local area who will have expert knowledge on certain age-related diseases and which home care agencies are best to choose. They might not be able to make a straight referral but will undoubtedly be able to point you in the right direction.
Enquire with Your Top Picks
After you have done your research and asked around for any recommendations, it's time to whittle down your list to your top three choices. Remember to factor in your financial obligations and the level of care you need. It's essential that you are looking at care home agencies that are reflective of your budget and monthly outgoings.
You should then set up meetings with your top three choices, either virtually or in person. Before the meeting, you should take some time to write out a list of questions to ask to receive all the information you need to make the correct decision.
Helpful Interview Questions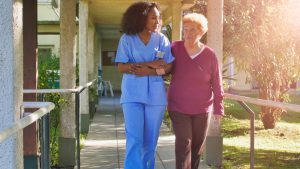 Some examples of helpful questions are as follows:
What training scheme do your caregivers receive?
Will my loved one or myself have a consistent caregiver, or will it be multiple caregivers?
Have your caregivers had prior experience?
What is your hiring process, and what skills do you look for in your caregivers?
What is the chain of command in terms of your home care agency?
If I had an issue about the care my loved one or I was receiving, how would that be dealt with?
What are the core principles of your home care agency?
Are your services available 24/7?
Will you provide spot-checks and continual evaluation on your caregivers?
Doing a bit of interview preparation before your meetings will save you a lot of time as you will receive the exact information you need to weigh up your options. It's not something you need to decide straight away; it's a big decision to contend with.
Give yourself and your family time to reflect on all the information and work out each choice's pros and cons. Ideally, you want to have a home care agency with experienced caregivers who treat each client for their individual needs and requirements.
At the heart of their agency, it should focus on the individual's support and care needs while still allowing a sense of autonomy and independence.
Set the Schedule with Your Chosen Home Care Company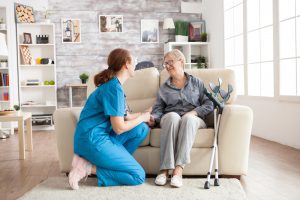 After you have made your decision and are happy with your choice, it's time to let the home care agency know that you would like to hire their service. You will need to then sort out a firmed-up schedule, including all of the services you wish to solicit.
For example, if you require meal preparation, light laundry, or physical exercise intervention, is this something you will need every day or just Monday to Friday? You can try out a proposed schedule at first, and then if it needs modifying or changing to suit additional needs, you can have a conversation with your caregiver.
Experienced caregivers will be able to anticipate additional needs or requirements and may be able to suggest things to you or your family before you've even noticed it yourself. That's why choosing a home care agency with empathy and compassion at the core of their values is vital in receiving the best home care.
Choosing the Best Home Care Agency: Where Can I Find Out More?
We hope this article on choosing the best home care agency has been helpful and informative on precisely the steps you need to take. It can be a bit of a daunting experience at first, especially as either yourself or loved ones get older, however qualified and professional help is out there to support you.
If you would like to know more about any of the home care services we offer, why not contact us directly? We're here to answer any questions you might have!